Rapid Testing Consent Form
To give consent for your child to undertake rapid testing in school, or to give your own consent if you are a Pupil aged 16 or over, please complete the relevant form below.
Parental Consent Form for Pupils aged under 16 and Pupils over 16 with SEND
Pupil Consent for Pupils aged over 16 (excluding SEND)
Rapid Testing In School
Staff and Pupils on site at Parkside Community School who consent to do so can now take regular tests for COVID-19. This government programme is designed to help manage the spread of the virus by identifying positive cases in people who do not have symptoms, thus reducing the spread of the disease via asymptomatic contacts.
In order for pupils to be tested in schools, we must first have consent to do so. For children aged under 16, consent must be given by a parent or carer. Children aged 16 or over without SEND may give consent themselves.
Please see below for further information on rapid testing in schools, provided by NHS Test and Trace.
Introduction to testing in schools
Please click the below image to open as a PDF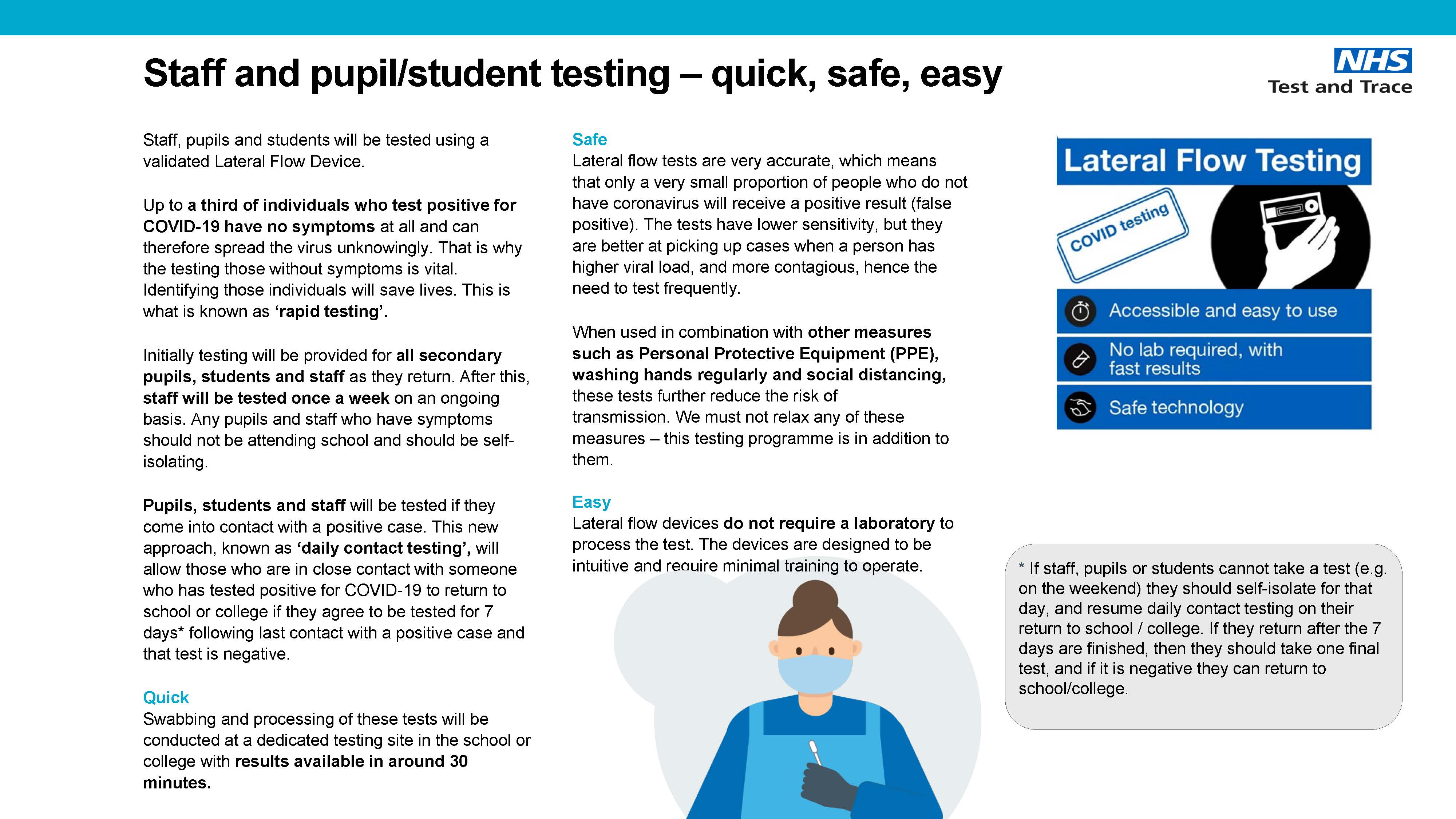 Who is being tested and why?
Please click the below image to open as a PDF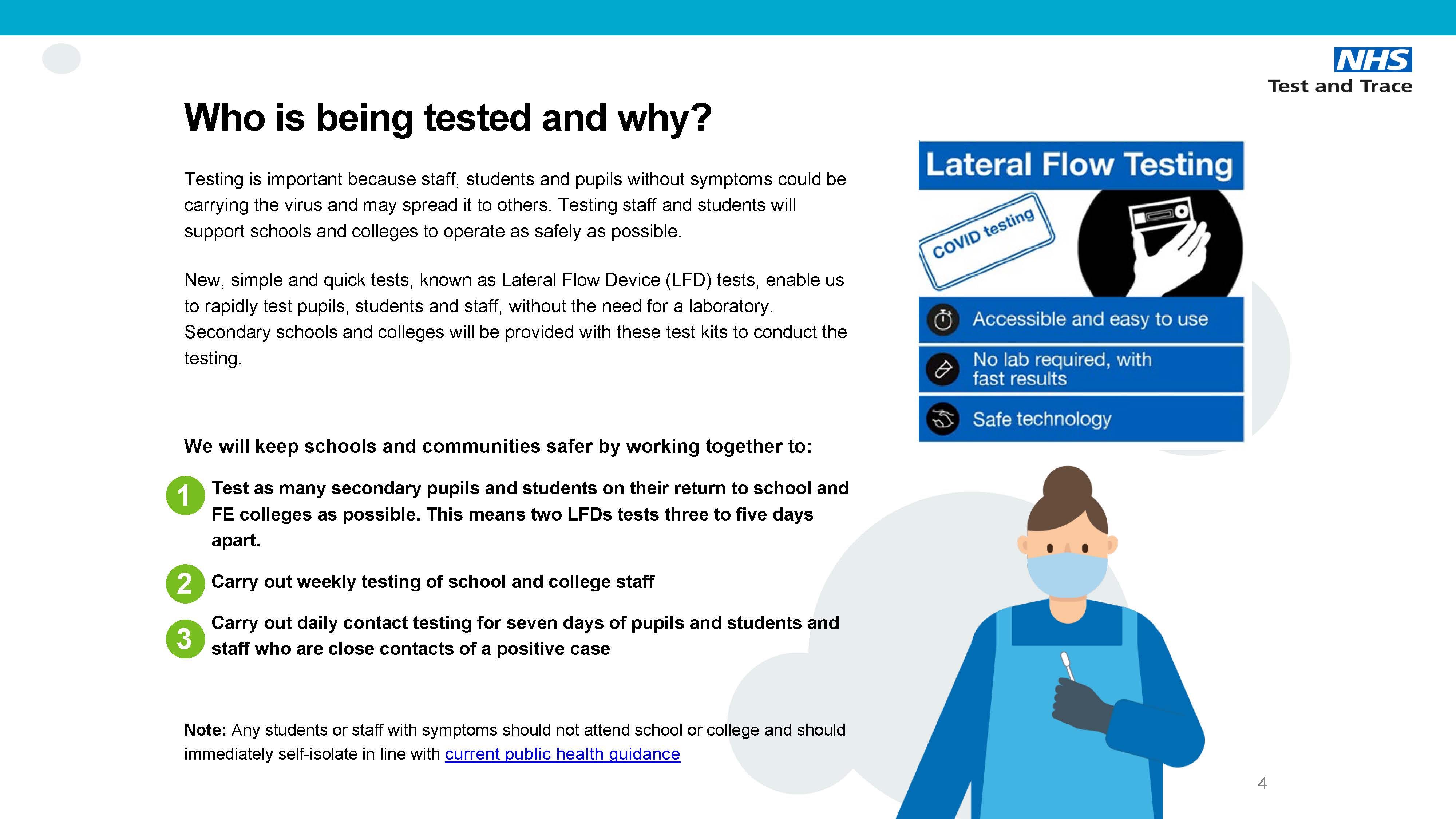 What happens after a positive or negative test result?
Please click the below images to open as a PDF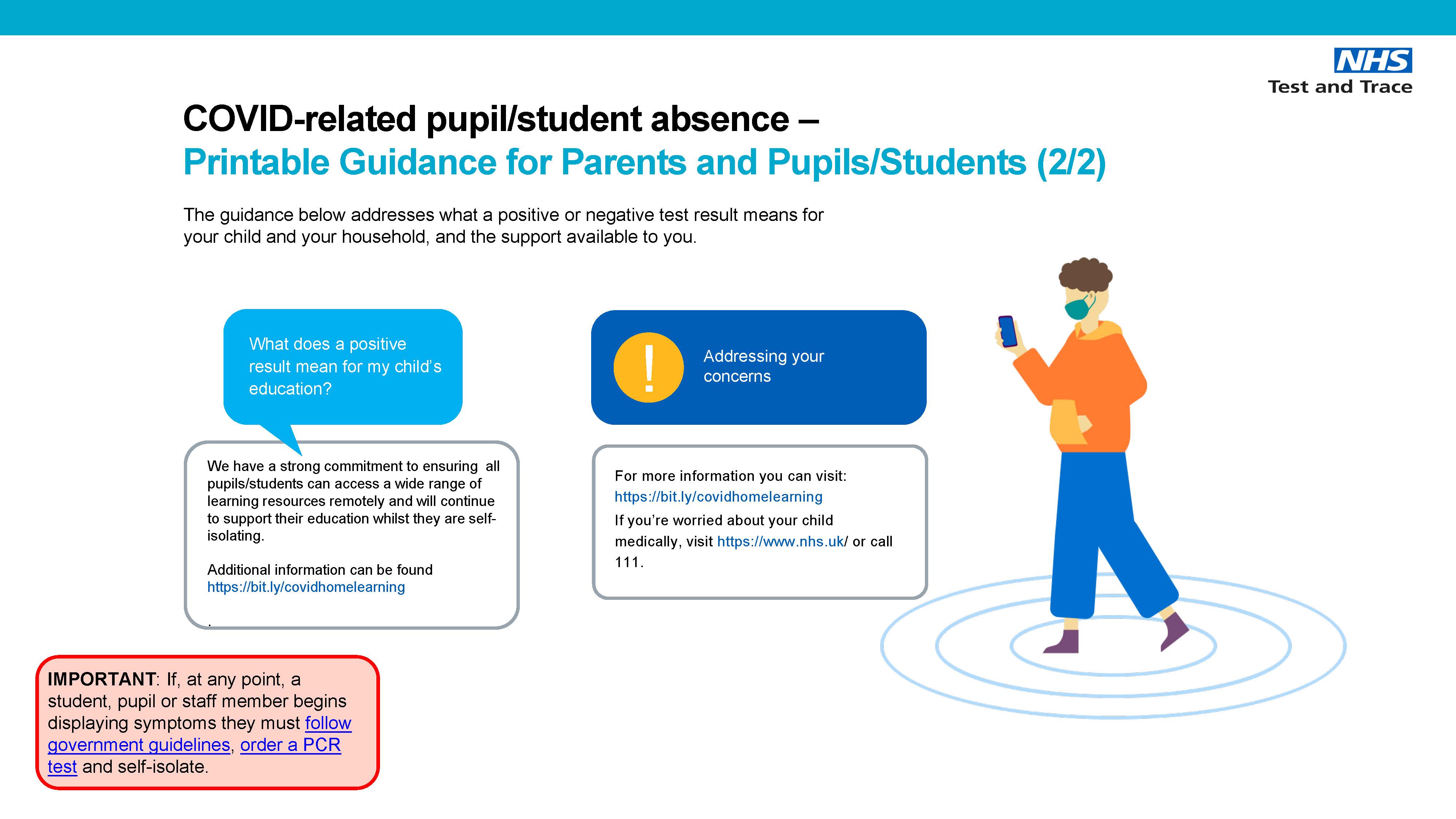 Other Frequently Asked Questions for parents
Asymptomatic testing in schools FAQs.pdf