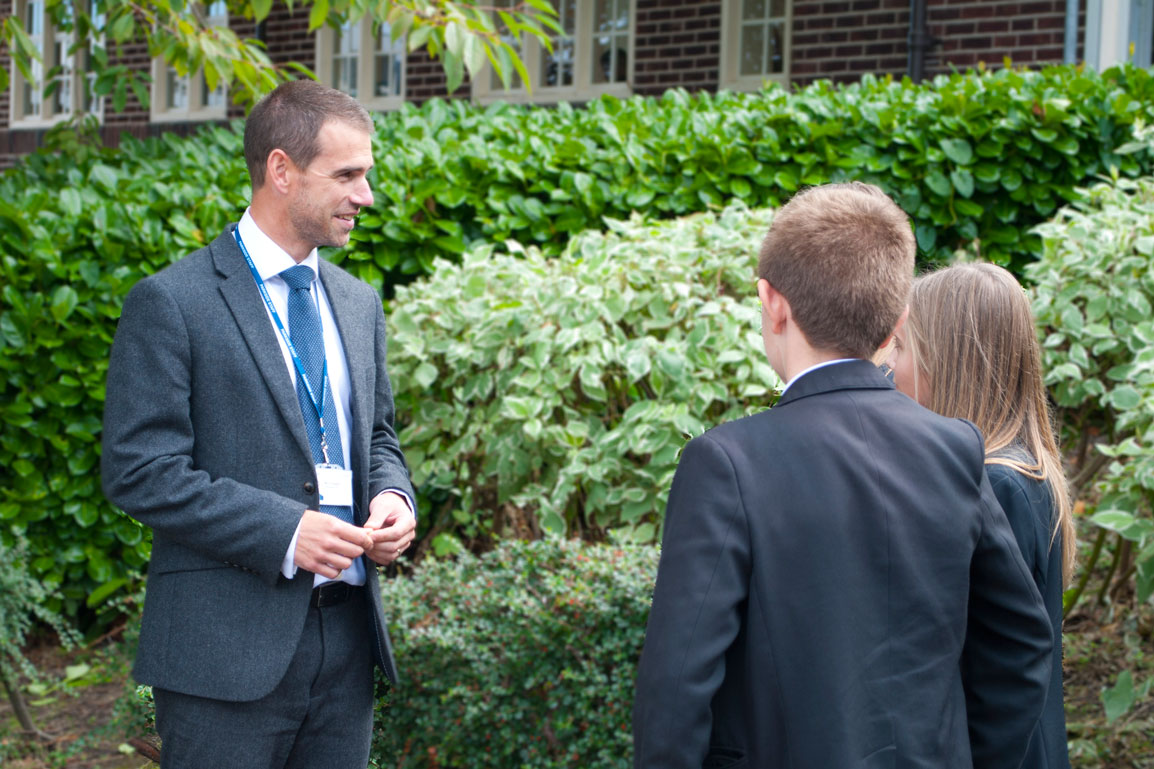 I am delighted to extend a very warm welcome to Parkside Community School. As a parent and Headteacher, I am acutely aware of the responsibility we hold for realising the hopes and aspirations of parents and pupils through high-quality education. We want our children to be happy, confident and secure in the life choices they make. We want them to be supported and challenged in equal measure, and to achieve the seemingly small but enormously significant successes every single day. We want this because we know that over time, those seemingly small steps enable our children to realise their dreams, to go into the world equipped to lead happy and successful lives and make a positive difference to their communities. For this reason, our school ethos centres upon pupils Caring about the Choices that Impact their Futures.

Our ethos is at the very centre of our school culture and guides all that we do. It promotes deep self-reflection and consideration of actions among our pupils so that they make choices that are in their very best interests and those of their local, national and international communities. Like these communities, our school community is ultimately comprised of its members – we are, all of us, privileged to hold responsibility for shaping the world for the greater good.
The values of our school community inform and guide everything that we do. Of these values, integrity is the greatest. Integrity means being honest and doing the right thing by consistently adhering to our wider set of values:
Integrity
Excellence through constant improvement and change
Humility
Innovation, inquiry and curiosity
Mutual respect
Partnership
Diversity and equality
Community
Ecological sustainability
Democracy, the rule of law and individual liberty
Our curriculum, alongside our ethos, acts as the vehicle for the development of the knowledge, values, attributes and behaviours of our pupils. Detailed information on the taught curriculum can be found here:
In a changing world, we have to prepare our pupils to achieve great things and to participate and compete locally, nationally or internationally in the future. Our curriculum is designed to provide pupils with high-quality, expertly planned learning experiences both in and outside school. At Parkside, pupils are will be challenged to leave behind "I can't do it" attitudes and adopt a learning mind-set, instead thinking "I cannot do it yet!" This mind-set, achieved through successful experience and reflection, equips pupils well for the challenges they will face in the future by building confidence, raising aspirations, and believing in what is possible through hard work, resilience and cooperation.
We have the highest expectations of pupils' behaviour. In line with our ethos and values, we expect that our pupils grow to respect themselves and others, to look for the good in others and to be honest and trustworthy. We want to make sure that your child is a happy, confident and secure individual who feels valued and able to make a positive contribution during their time at secondary school and beyond. During their time with us, your child will face their most significant physical, mental and social changes of their lives. Our pastoral programme is designed to support pupils and their families with these changes and is an enormous asset to the school and to the wider community we serve.
Our website can only give a flavour of our school. There is no substitute for visiting the school and seeing our staff and pupils in action. Please contact the school to make an appointment and arrange a tour of the school with myself or a member of the Senior Team – we would be delighted to meet you and show you our wonderful school.

Ben Riggott
Headteacher