News & Events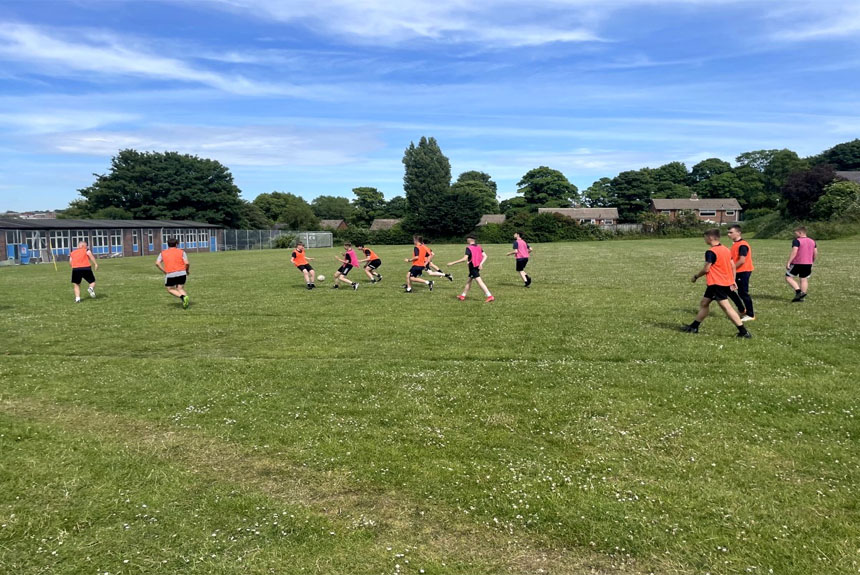 Year 9 boys took part in a training session this week, in preparation for an 8-a-side tournament being held on Friday 8th July. 19 boys trained for the chance to be a part of the 10-player squad permitted for the tournament. Well done to all involved in the session.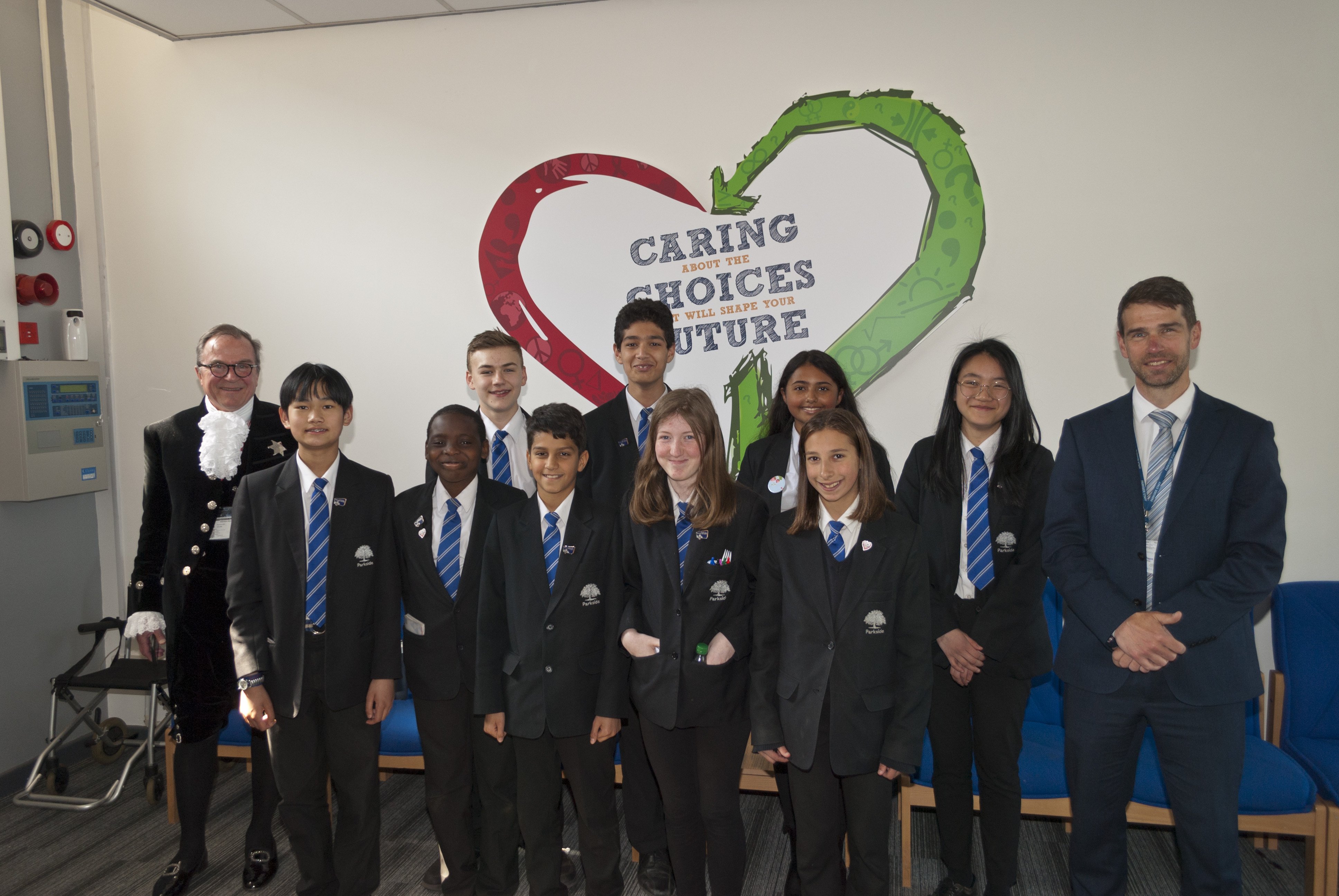 Last week we were delighted to welcome Michael Copestake, High Sheriff of Derbyshire, to Parkside, who spoke with pupils in Years 9 and 10 about the High Sheriff role, his career in corporate law, and the range of new and emerging career opportunities in Chesterfield and Derbyshire.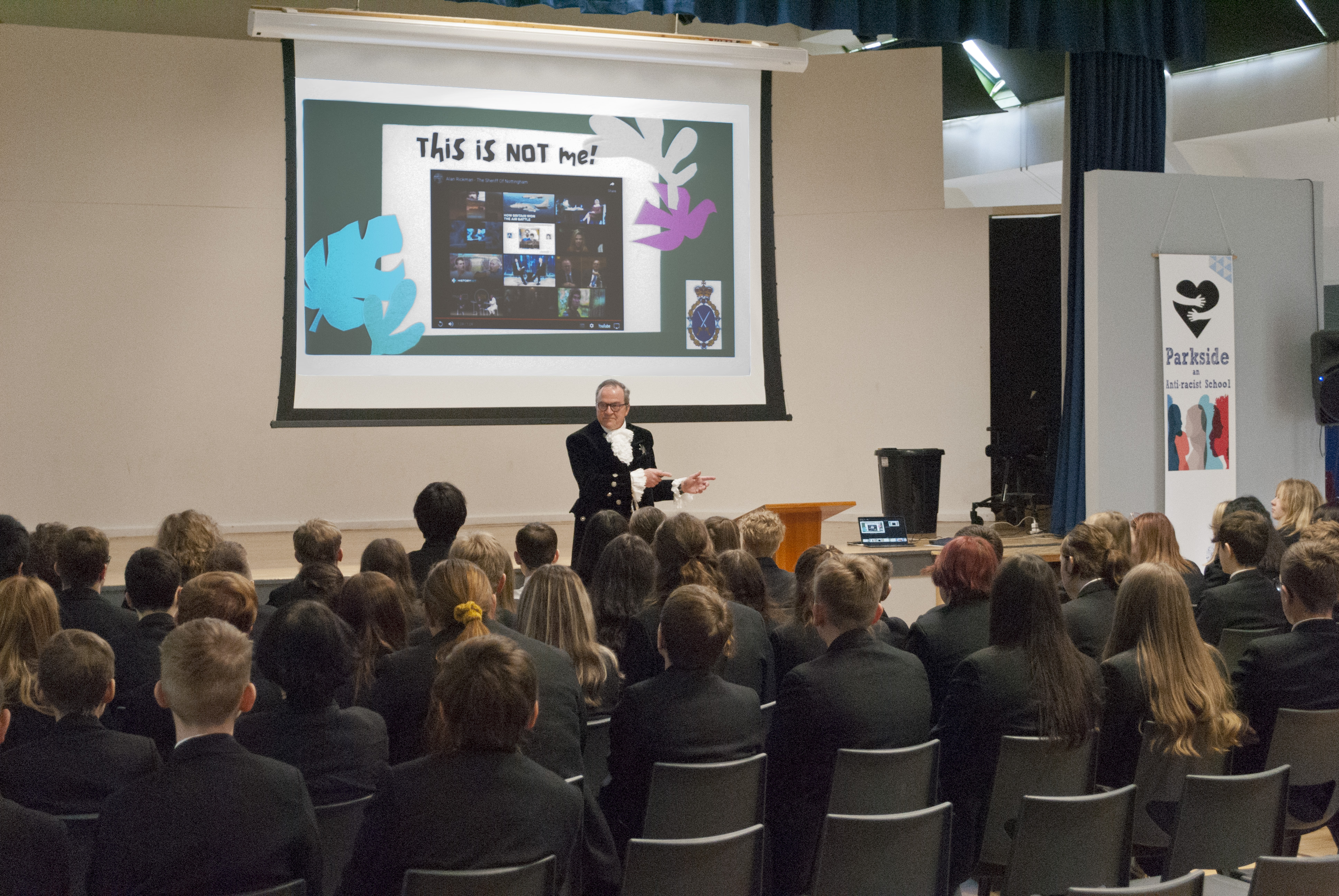 Michael talking to Y9 Pupils.
During the day, Michael met with school leaders to discuss our careers, sustainability, and student leadership programmes, and the work being done with the Chesterfield Locality Children's Partnership to address the priorities of children and families within the local community. Michael also met with some members of Parkside Parliament, who asked some fantastic questions and represented the school brilliantly, as always.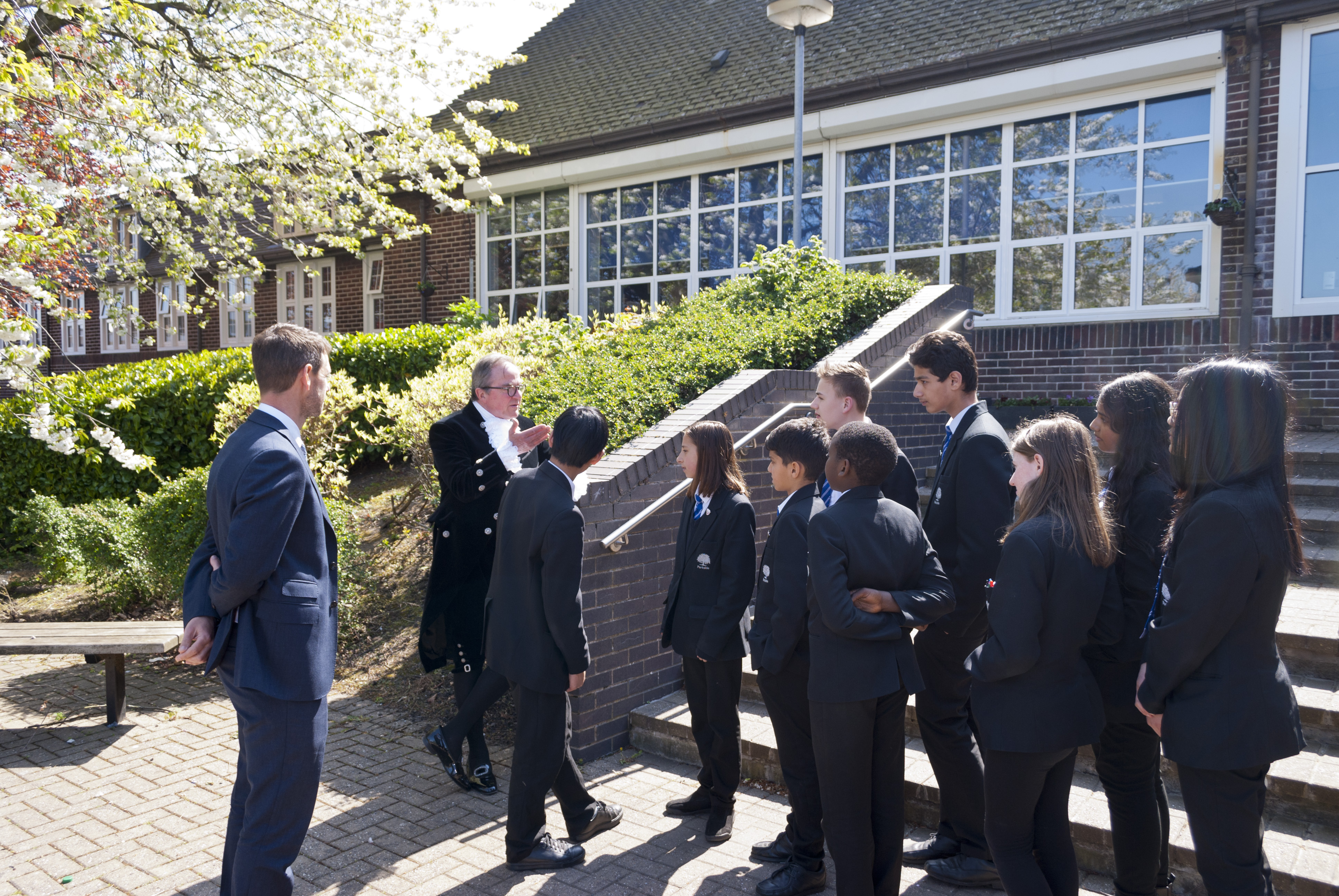 Michael chats to members of Parkside Parliament.